What Not To Do After An IPL Treatment in Corte Madera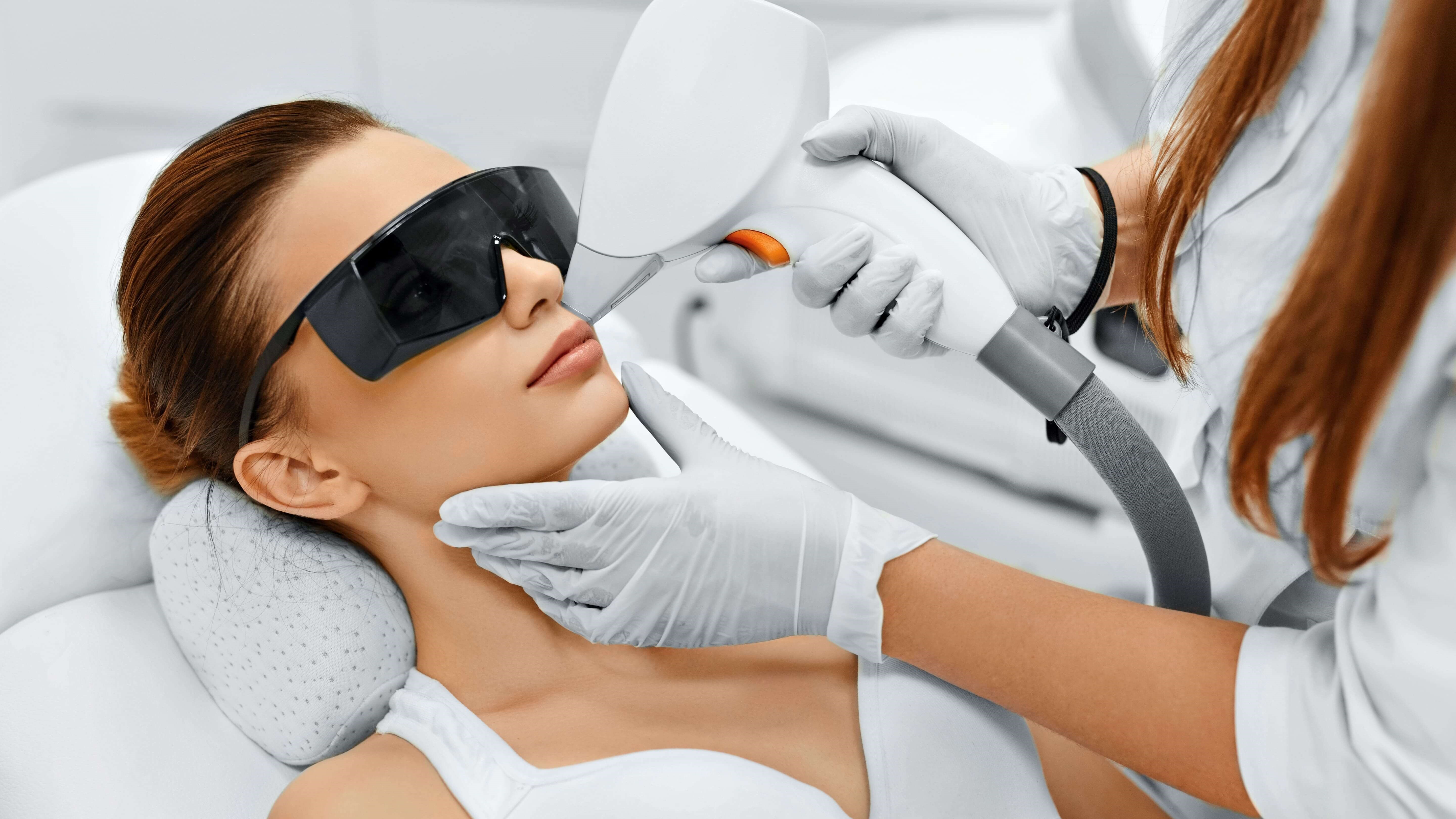 IPL treatments are a safe and simple way to rejuvenate facial skin. Once skin damage, like dark spots or other irregularities, develop, individuals want options to address them. Intense pulsed light (IPL) photofacials are a highly effective noninvasive skin treatment for women and men, helping to lighten or eliminate visible signs of sun damage, age spots, blotchy areas, and more. IPL treatments are laser treatments that emit pulses of energy to penetrate the skin, deep into the second layer or dermis, eventually creating a natural skin regeneration process as well as boosting collagen production.
Acne spots, freckles, and discoloration can make skin look aged. Why not reverse the clock on years of sun damage with an IPL photofacial? This versatile and effective cosmetic treatment can address a variety of skin issues. If you live in the Corte Madera, CA area, schedule a skin assessment with Pacific Skin and Cosmetic Dermatology Corte Madera. Our experienced IPL treatment experts will listen to your concerns and explain how this cosmetic treatment works. Here is more information on what IPL therapy can help and what to avoid afterward for optimal results.
How to get glowing skin with an IPL treatment
An IPL photofacial, with Pacific Skin and Cosmetic Dermatology Corte Madera, takes about 30 – 45 minutes. Patients are required to wear protective eyewear after the skin is thoroughly cleaned and prepped for treatment. With a Lumenis® M22 laser, a handheld wand is passed over the skin's surface to deliver pulses of broad-spectrum light to target specific skin irregularities. Patients generally report a temporary slight discomfort, like a pinching sensation, during the session. If needed, patients can request a topical numbing cream to be applied before the procedure. An IPL treatment can help treat the face, neck, and hands for:
Blotchy, discolored skin
Dark patches or age spots
Mild to moderate sun-damaged skin
Freckles
Acne scars
Hyperpigmentation
Rosacea
Reduce the appearance of fine lines and wrinkles
What to expect after this skin rejuvenation treatment
As we age, our skin begins to show signs of sun damage, discoloration, and an overall lackluster appearance. An IPL photofacial is a skin rejuvenation treatment that is highly effective at reducing the appearance of certain imperfections and restoring a healthy, glowing complexion. It is a quick and convenient cosmetic procedure that doesn't require any downtime. While some patients experience skin improvements shortly after their IPL treatment, most of the changes are more evident in 2 – 4 weeks. After IPL therapy, you may experience:
Slight bruising, which will take 1 – 2 weeks to dissipate
Age spots and freckles looking darker for the first 3 – 7 days, which is normal
Skin becoming crusty or flaky, which may last 7 – 10 day
What things should you avoid after an IPL?
Depending on the severity of skin issues, some patients may need more than one IPL treatment. Those can be spaced out, every three weeks or so, to achieve the desired aesthetic goals. A microdermabrasion facial may also be recommended 2 – 3 weeks after the final IPL treatment to remove dead skin cells and help reveal the revived layer of skin. Even though there is no downtime associated with this noninvasive laser treatment, there are a few things patients should avoid during the healing process.
Essential tips on what to do after an IPL treatment are:
Avoid direct sun exposure and wear daily sunscreen of SPF 30. Treated skin will be sensitive to the sun after an IPL treatment, which could result in a painful sunburn. It is recommended to cover up and wear a large-brimmed hat for at least a week after each session.
Patients must keep their skin moisturized at all times. As the skin heals from an IPL treatment, it will start to dry out and peel a little. Apply a thick moisturizing cream in the morning and at night. Makeup can be worn 24 – 48 hours after treatment, as long as it is applied and removed gently.
Use a gentle cleanser with warm water at least twice a day during the healing process. Patients should also avoid skin care products that contain benzoyl peroxide, Retin-A, Retinol, or glycolic acids.
Do not scratch or pick at blemishes that will surface. Allow them to heal and naturally flake off.
Avoid strenuous exercising, hot baths, showers, or hot tubs for at least 48 hours. Overheating the skin in the first 24 – 48 hours can alter the final results.
Pacific Skin and Cosmetic Dermatology Corte Madera offers this simple treatment that uses light to restore your skin. IPL therapy is a fast and effective way to improve your skin's texture and reduce visible imperfections, giving you a more vibrant, younger-looking appearance. If you are interested in IPL treatments, then we invite you to call today schedule a consultation at our Corte Madera or San Francisco, CA location.