What Body Areas Are Treated By Laser Hair Removal?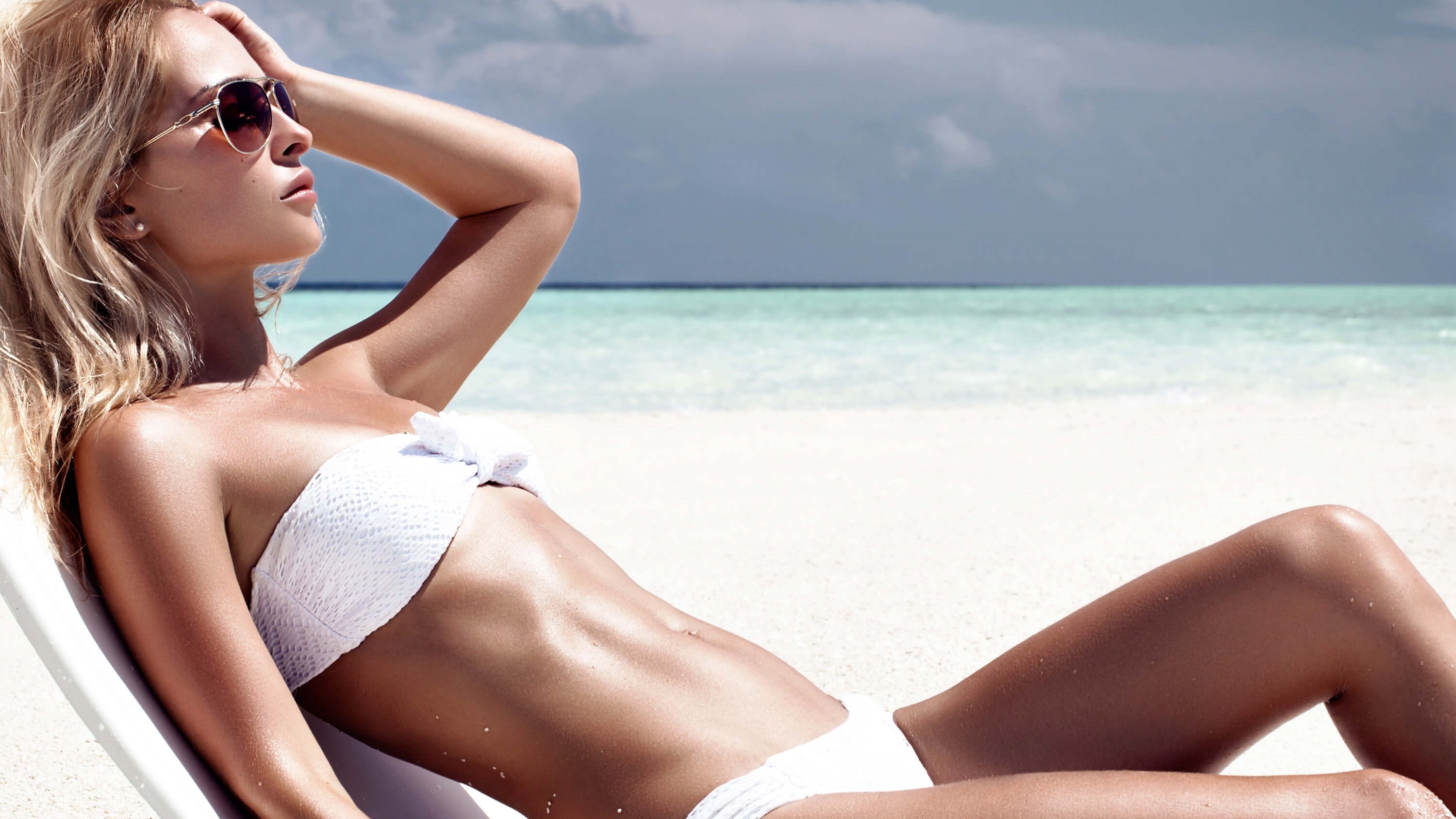 With today's fast-paced lifestyle, both men and women are looking for ways to be more efficient. A relatively normal part of the day involves some type of hair removal – waxing, shaving, and plucking – that takes up our time. Fortunately, people in the Corte Madera, CA area have an option to save both time and money. Laser hair removal can be a safe, effective, and long-lasting solution to eliminate body hair. At Pacific Skin and Cosmetic Dermatology Corte Madera, patients can receive laser hair removal treatments, which can target several different areas. If you are interested in this type of cosmetic procedure, then we invite you to schedule a hair removal consultation with our experts.
Who are ideal candidates for laser hair removal?
During a private consultation at Pacific Skin and Cosmetic Dermatology Corte Madera, patients can discuss their concerns and aesthetic goals for hair removal. This allows our experts to determine what each patient needs, set realistic goals, and establish the right course of action to achieve those goals. Ideal candidates for laser treatment are healthy adults who are considering laser hair removal on their face or body as an alternative to traditional methods, such as waxing, shaving, hair removal creams, and bleaching.
What are the best areas for laser hair removal?
With laser technology, energy is absorbed by the pigment in the hair follicle, causing it to die off from the root. Once the root is destroyed, it is harder for new hair to grow. The experts at Pacific Skin and Cosmetic Dermatology Corte Madera are proud to offer their patients the most advanced hair removal methods and technology. With the innovative Lumenis® laser technology, patients can experience one of the safest and fastest hair removal techniques for the following areas:
Back or chest
These are popular target areas for Corte Madera, CA men who prefer a smooth, hairless chest or back. Men can say good-bye to shaving or waxing their chest or back hair with laser treatments for the ultimate results.
Face or upper lip
For many women, unappealing fuzz on the face or hair on their upper lip can be a challenge to cover up. For some men, shaving twice a day is required to have the appearance of a clean, close shave throughout the day and evening. Laser hair removal treatments can be the solution to cut down on facial hair growth or, sometimes, completely eliminate it.
Arms or underarm area
For some men, and especially for many women, dark arm hair can be embarrassing on their arms, especially in the summertime when they are wearing bathing suits or certain clothing. Daily armpit shaving can cause ingrown hairs, cysts, and severe razor burn. Laser treatments can destroy hair follicles on these target areas, leaving patients with smooth, hairless results.
Legs and bikini area
These are the most popular areas for laser hair removal treatments. Routine shaving, especially in the summer months, can leave patients with razor burn, bumps, or uncomfortable skin rashes. Patients can turn to laser treatments to ditch shaving on a regular basis before wearing a bathing suit or shorts in hotter weather.
Will I need more than one laser treatment?
There are many reasons why women and men choose laser hair removal. It is a semi-permanent answer, allowing patients to forgo shaving or waxing for more extended periods. If some hair does grow back, it is usually thinner and easier to deal with at home. Each person is different, so the number of sessions needed will vary by patient. Also, hair growth occurs in phases. While some follicles are growing, others are dormant. Laser removal treatments are only effective with hair follicles in the growth phase. To allow for this normal hair growth cycle, patients generally need about 4 – 5 treatments scheduled 4 – 6 weeks apart for ideal results.
Throughout treatments, patients will be asked to limit their sun exposure, along with avoiding self-tanning lotions or tanning beds. Laser hair removal treatments are most productive when there is a sharp contrast between a person's skin tone and hair follicle. After hair removal treatment, targeted areas can become slightly swollen or look like a mild sunburn. These common side effects will subside in a few days. Patients can return to their daily routine immediately after their appointment but should refrain from any strenuous exercising or heavy lifting for at least 24 hours.
If you struggle with excessive hair, or have areas you want to quit shaving or waxing, then laser hair removal treatments at Pacific Skin and Cosmetic Dermatology Corte Madera can be your solution. With two convenient locations to serve patients in Corte Madera and greater Marin County, CA and San Francisco, let our experts help you get started. Call today and schedule your consultation.