Does A PDO Thread Lift Leave Visible Scars?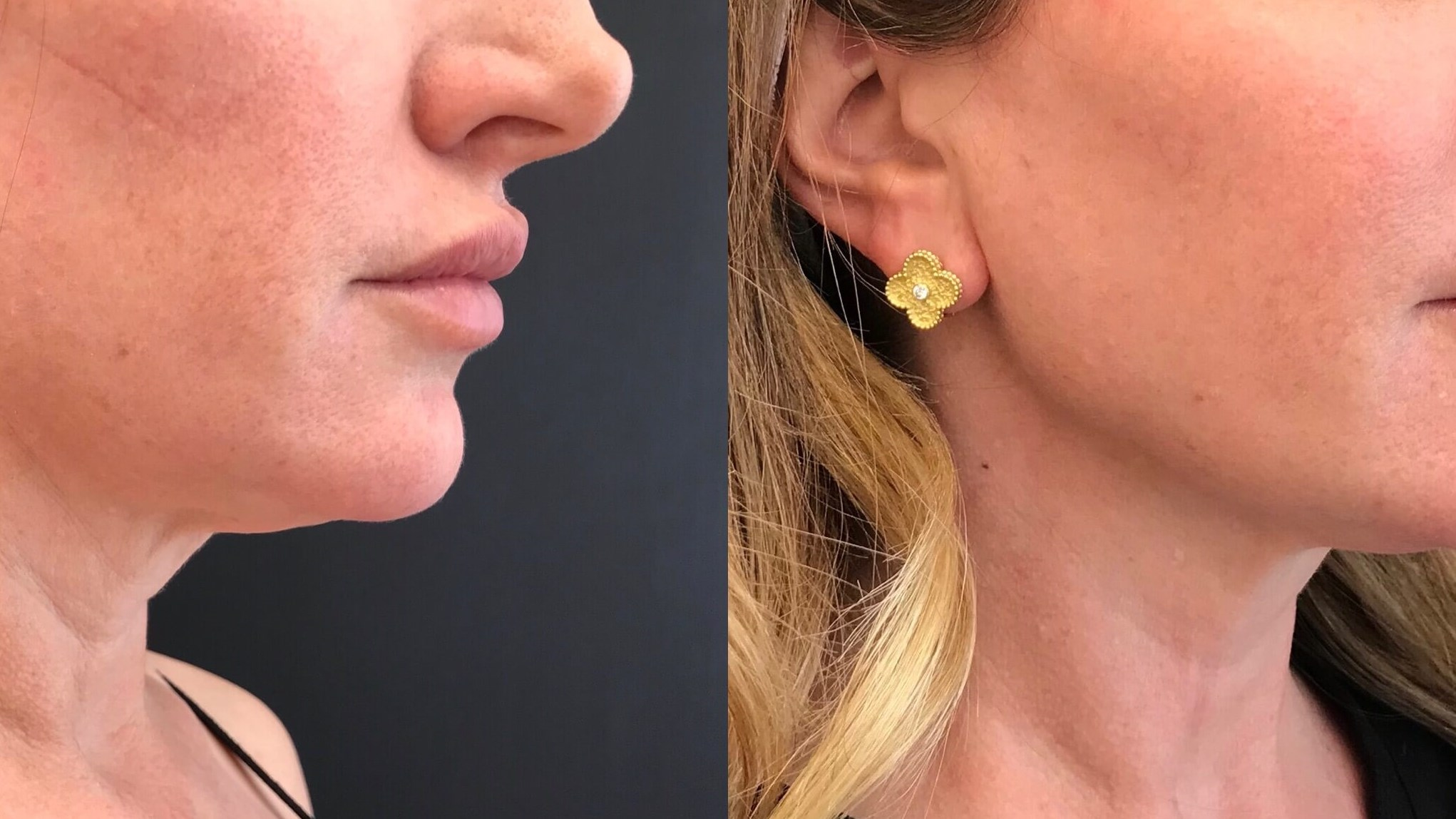 If you're like most people, you may think that cosmetic surgery is reserved for older men and women with more advanced signs of aging. However, many of us begin to develop early signs of aging, including lines and wrinkles, in our 20s, 30s, and 40s. Many of these relatively young patients may not feel ready, willing, or able to go under the knife. For these patients, cosmetic dermatology offers minimally invasive alternatives for refreshing their look and getting ahead of the aging process without the expense and downtime associated with surgery. 
The experienced team at Pacific Skin and Cosmetic Dermatology Corte Madera provides a variety of nonsurgical and minimally invasive treatments and procedures to help patients look and feel their best with convenient, quick, long-lasting results. Learn more about one of the most popular facial rejuvenation procedures here, PDO thread lifting, including what results you can expect and whether or not you'll have any scars. 
What is a PDO thread lift?  
PDO thread lifting is an advanced minimally invasive procedure designed to lift and tighten the skin for a firmer, smoother, more youthful look. Men and women with mild to moderate signs of aging on the face and neck can often benefit from a PDO thread lift. Common concerns that can be improved or corrected with PDO thread lifting include: 
Fine lines and wrinkles 
Slightly sagging jowls 
Drooping brow 
Smoker's lines 
Marionette lines 
Crow's feet 
Tired eyes 
How does a PDO thread lift work?  
During a PDO thread lift, which typically takes about an hour and is performed while patients are under general anesthesia, patients lie in a comfortable treatment room where one of our knowledgeable team members will prepare their skin for the procedure. Once the skin is ready, the doctor will make careful guideline markings in the treatment areas. Using a tiny needle, they will precisely insert tiny, dissolvable surgical threads underneath the skin. Not only can these threads be pulled to lift the skin, but they also help to stimulate collagen production and healthy tissue growth for a firmer, plumper, more youthful appearance. Three types of threads can be used during a PDO thread lift, including: 
Lift threads: used to manually pull and hold the skin in a more lifted position 
Twist threads: used to volumize and fill the area by boosting collagen production and cell generation 
Smooth threads: used to smooth and correct delicate lines and wrinkles 
As part of your initial consultation, we will thoroughly evaluate your skin and discuss your personal concerns and goals at length to determine which type of thread is most appropriate for you. In many cases, a combination of lift threads, twist threads, and smooth threads can provide the most appealing results. 
Will I have scars after PDO thread lift?  
Unlike facelift surgery, PDO thread lifting provides a minimally invasive opportunity for patients to address the signs of aging without the need for incisions and scarring. The small insertion points involved in a PDO thread lift are exceptionally tiny and fade almost completely in the vast majority of cases. In fact, patients usually cannot identify any signs of their own treatment – other than stunning improvements – once they have healed completely. Immediately following the procedure, patients may experience mild redness, swelling, or bruising, but this usually resolves in just a few days and can be easily concealed with makeup. 
How long does a PDO thread lift last?  
The results of a PDO thread lift may take about 8 – 12 weeks to develop, and they will continue to improve over the next several months as the body ramps up its collagen production and new cell growth. When patients care for their skin properly, PDO thread lift results can last up to a year or longer. Helpful tips for preserving and prolonging the results of your PDO thread lift include: 
Minimize sun exposure 
Wear sunscreen 
Practice daily skin care 
Keep your skin moisturized 
Eat a healthy diet 
Stay hydrated 
Do not smoke 
Avoid excessive alcohol consumption 
Use complementary treatments, including injectables and laser skin resurfacing  
Regain your confidence and refresh your look with a scarless PDO thread lift in Marin  
If you are searching for a way to address mild to moderate signs of aging without the need for surgery, downtime, and scars, a PDO thread lift at Pacific Skin and Cosmetic Dermatology Corte Madera may be the perfect solution. Call to schedule a private consultation with our knowledgeable team in Corte Madera and greater Marin County, CA or San Francisco, CA, and discover the rejuvenating benefits of minimally invasive PDO thread lifting today!