Cosmetic Injectables 101: How BOTOX® and Dermal Fillers Work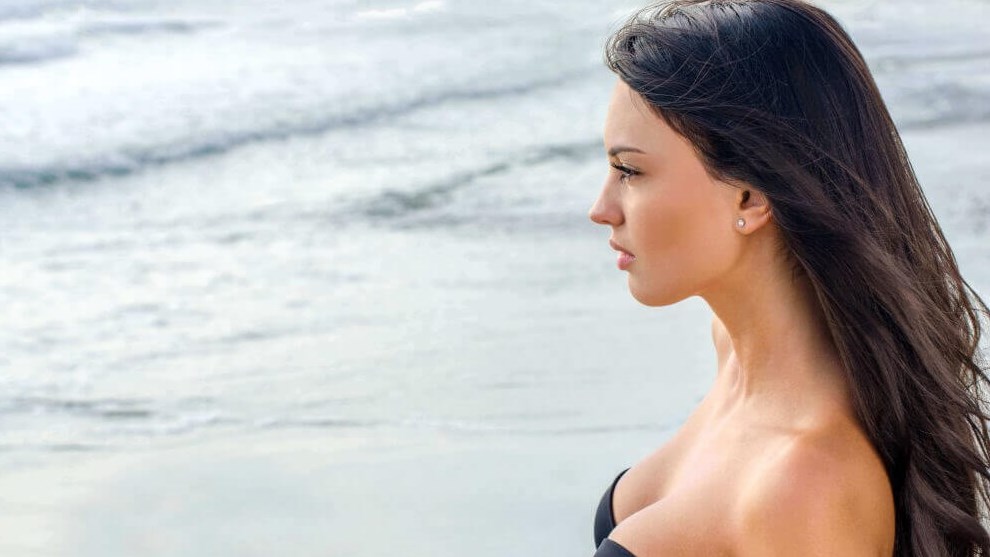 According to a report from the American Society of Plastic Surgeons, millions of individuals benefited from injections of BOTOX and dermal fillers in 2018. Fillers are among the most popular minimally invasive cosmetic treatments in the U.S. If you don't understand exactly how injectables work, Pacific Skin and Cosmetic Dermatology San Francisco & Marin is here to help. At our San Francisco, CA, offices, we offer injectables such as BOTOX, Juvéderm®, and Restylane® to soften fine lines and wrinkles as well as plump sagging facial skin. 
About BOTOX injections and dermal fillers 
You've likely heard of BOTOX — the name has appeared in numerous beauty magazines, television shows, and in the media. BOTOX injections are made from a purified form of botulinum toxin. This formula helps to turn back the hands of time by blocking the nerve signals in the muscles, lessening the appearance of lines and preventing them from forming in the first place. You will notice a real difference when making expressions such as smiling or frowning. 
Wrinkle fillers, on the other hand, plump up the skin to soften lines in the face. Fillers traditionally contain hyaluronic acid, a natural substance found in the body. These injections also encourage the production of collagen for a fresher and younger-looking appearance. Not only are dermal fillers perfect for wrinkles, but they also fill in the lips, cheeks, and other areas that could use a boost. Fillers include trusted products such as Juvéderm® and Restylane®. 
Combining BOTOX and dermal fillers 
Did you know that you can combine BOTOX and fillers for even more dramatic anti-aging results? For example, BOTOX injections can treat lines on the top half of the face while Juvéderm decreases a sagging, sunken appearance in the cheeks. During your consultation at Pacific Skin and Cosmetic Dermatology San Francisco & Marin, you can get an assessment from one of our treatment specialists. After you point out the problem areas in your skin, we will answer your questions about injections and offer our best recommendations. Our personalized plan will help you meet your ultimate aesthetic goals. 
Your personal expectations 
Treatments are performed in about 30 minutes, so you can return to your activities as normal with little or no downtime. The success of this nonsurgical procedure is largely based on the skill of your injector, so it's important to ask about credentials when scheduling a consultation. The professionals at Pacific Skin and Cosmetic Dermatology San Francisco & Marin have performed numerous successful treatments for patients all over the Bay Area. 
Some patients like to bring photos of their favorite celebrities to show their injectors what they want their results to look like. We don't normally recommend this, however. Instead, consider bringing a photo of yourself from 10 – 20 years ago. This allows us to see your face when it was at its fullest and most youthful. 
Injection aftercare and results 
Some injections can be completed during a lunchtime appointment. You don't need to do anything specific before the treatment, but we do advise that you avoid vigorous exercise until the next day and keep your head elevated when you go to sleep that night. Try not to touch or rub the injected site so the solution won't migrate to another part of the face. Pacific Skin and Cosmetic Dermatology San Francisco & Marin may give you other instructions to optimize your treatment results. 
It takes about a week to see the end results of BOTOX as the targeted muscles begin to relax. The effects of dermal and wrinkle fillers can be seen within 1 – 2 days. With both types of injections, you may see slight redness, swelling, or bruising, so make sure to schedule an appointment at least two days before any major events. 
The results of BOTOX injections can last about 3 – 4 months, meaning you will need to schedule follow-up appointments with our facility as needed to maintain your fresher look. As for fillers, they can last as long as 9 – 12 months. Patients who are pleased with the outcome should speak with their injector about making injections a regular part of their beauty regimen. If you are not pleased with the results, the effects of hyaluronic acid fillers are reversible with an enzyme injection. While BOTOX is not reversible, the results are temporary and will eventually wear away. 
Pacific Skin and Cosmetic Dermatology San Francisco & Marin
At Pacific Skin and Cosmetic Dermatology San Francisco & Marin, our team is dedicated to bringing patients high-quality skin care in Northern California. We specialize in aesthetic services like BOTOX, dermal fillers, CoolSculpting®, Clear + Brilliant®, and more. Our expert injectors can improve the appearance of your skin by eliminating fine lines and wrinkles and plumping up hollow or sagging areas of the face. 
Enjoy our Beauty Day Event! 
Join our staff November 20 – 22 from 9am – 5pm and receive special discounts on many of our products and services. Receive up to 20% off all injectables and get up to $400 off wrinkle fillers. Learn about our exclusive CoolSculpting package pricing and get a skin care gift bag if you RSVP by Nov. 19. Reserve your spot for the Beauty Day Events in San Francisco and Corte Madera, CA, by visiting our website. Light appetizers and champagne will be served, and you can enter live raffles for injectables, laser treatments, and CoolSculpting. We look forward to seeing you there!