Can Fat Return Again After CoolSculpting?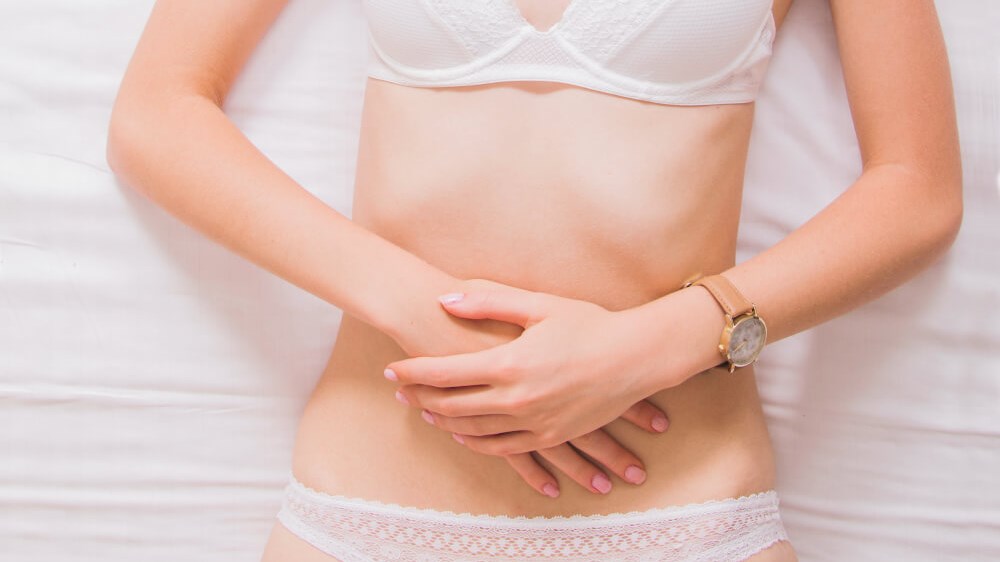 There's almost nothing more frustrating than putting in hour after hour at the gym each week and watching what you eat at every meal without ever seeing any real result in the mirror or on the scale. Unfortunately, this is a reality for many men and women. Particularly as we age, stubborn pockets of fat begin to develop, and our bodies don't always respond to diet and exercise the way they once did. If traditional methods for toning up and trimming your figure don't seem to be working as well as you would expect them to, it may be time to consider another option: CoolSculpting®.
The knowledgeable team at Pacific Skin and Cosmetic Dermatology Corte Madera provides nonsurgical CoolSculpting fat reduction treatments to help men and women finally say goodbye to stubborn, frustrating fat and get the smooth, slim, stunning physique they have been working toward. Use this helpful information to learn more about CoolSculpting in Corte Madera and greater Marin County, CA and San Francisco, CA, including how it works, where it can be used, and how long you can expect your results to last.
What is CoolSculpting?
CoolSculpting is an exciting FDA-approved nonsurgical alternative to traditional liposuction, offering patients a solution for getting rid of areas of fat that have become unresponsive to diet and exercise. CoolSculpting utilizes an advanced method of cryolipolysis to precisely target and "freeze" fat cells, which are then naturally expelled by the body. For men and women who are not quite ready, willing, or able to undergo surgical fat removal with liposuction, CoolSculpting can be a fantastic option.
Where is CoolSculpting used?
Unlike some other treatments, CoolSculpting can be used to remove fat deposits across many different areas of the body. Some of the most popular treatment sites for CoolSculpting include:
Abdomen/midsection
Arms
Upper back
Lower back
Flanks
Thighs
Buttocks
Chin/neck
During your initial consultation at Pacific Skin and Cosmetic Dermatology Corte Madera, your certified CoolSculpting expert will evaluate your specific areas of concern and discuss your ultimate goals to help determine if CoolSculpting – or perhaps another treatment – is most appropriate for you.
How does CoolSculpting work?
During a CoolSculpting session at either one of Pacific Skin and Cosmetic Dermatology's convenient locations in Corte Madera and greater Marin County, CA or San Francisco, CA, patients will lie comfortably in one of our private treatment rooms. The qualified and experienced provider will then cleanse the area and apply a gel pad and the CoolSculpting applicator before beginning the treatment.
A CoolSculpting session typically lasts about 30 – 60 minutes, but the length of time can vary depending on which area(s) are being treated. No anesthetic or numbing medication is needed, as the treatment is virtually pain-free. The majority of patients tolerate CoolSculpting very well and describe feeling a cool, stinging, or tugging sensation rather than discomfort or pain. Another advantage of CoolSculpting is that there is no recovery period or downtime required. Patients can return to work, school, and the majority of their normal daily activities following a CoolSculpting session. Some men and women may experience mild redness, irritation, swelling, bruising, or other symptoms at the treatment site after CoolSculpting, but these are usually subtle and resolve within the first few days.
How long does CoolSculpting last?
You may be surprised to learn that when fat cells are destroyed through cryolipolysis, they don't return! Technically, this means the results of CoolSculpting can be considered long lasting. However, it is critical that patients understand that new fat cells can be generated over time, while neighboring fat cells can become enlarged with weight gain, pregnancy, or simply due to aging. For this reason, it is essential that patients maintain a healthy, stable weight in order to preserve their CoolSculpting results for as long as possible.
How much weight can I lose with CoolSculpting?
Men and women considering CoolSculpting must have realistic expectations for their results and understand that CoolSculpting is not designed to be a weight loss tool or significant fat removal method. Ideal candidates for CoolSculpting should already be at or near their ideal weight before undergoing the treatment. With that said, many patients certainly see movement on the scale after CoolSculpting, in addition to the gorgeous enhancement in their overall contour. Furthermore, the investment in CoolSculpting and the stunning outcome are often motivating factors for patients to recommit to healthy eating and regular exercise, resulting in further improvements to their weight and physique.
Another variable when it comes to CoolSculpting results is how many treatment sessions are performed. For some patients, a single CoolSculpting session is enough to produce the results they are hoping for, while others may require 2 – 4 sessions to achieve their ideal outcome. Keep in mind, while you will likely notice an improvement after a few weeks, the ultimate results of CoolSculpting may not be visible for several months after your final treatment session.
Say goodbye to stubborn fat with CoolSculpting in Marin
Whether you are frustrated by lingering abdominal fat after pregnancy or have been trying to get rid of your love handles for years without success, CoolSculpting may be the solution you've been searching for. Call the friendly team at your preferred Pacific Skin and Cosmetic Dermatology location in Corte Madera and greater Marin County, CA or San Francisco, today and schedule your CoolSculpting consultation for a happier, healthier, and more beautiful tomorrow!