4 Things You Should Know Before Getting CoolSculpting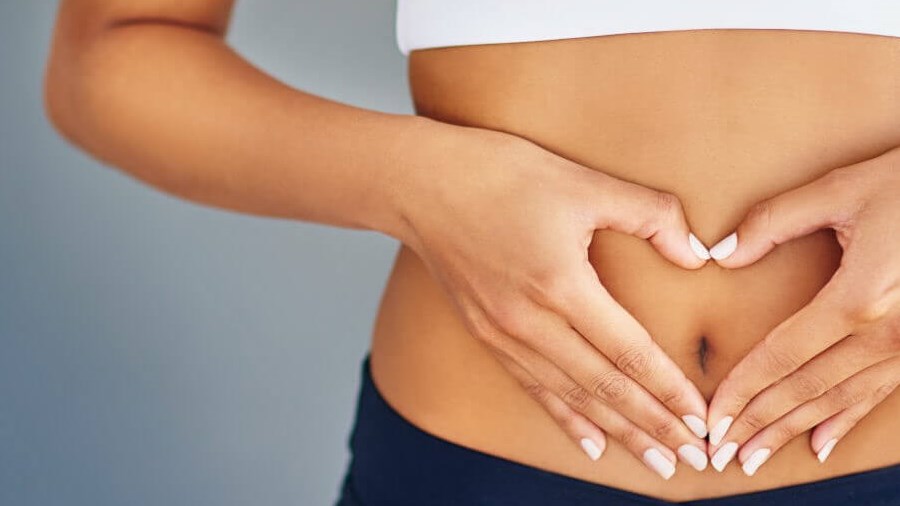 Have you spent countless hours in the gym, tried every diet in the book, and still have stubborn fat that just won't seem to respond to all of your efforts? You are not alone! Millions of men and women struggle with areas of fat that are difficulty, or even impossible, to lose without help. Previously, the only option was to consider liposuction, or a surgical removal of fat, but this is a costly procedure that requires significant downtime and recovery. Fortunately, the exciting advances in technology and medicine now make it possible for patients to address these concerns and permanently destroy stubborn fat cells without having to go under the knife.
The team of experts at Pacific Skin and Cosmetic Dermatology San Francisco & Marin have helped countless men and women rid themselves of lingering fat through the use of CoolSculpting. Chances are, you have heard of CoolSculpting from friends, family, or even on social media, thanks to the extremely high patient satisfaction rate. The dramatic and long-lasting results that CoolSculpting can produce have made it one of the most in-demand treatments in San Francisco. If you are considering fat loss treatment with CoolSculpting, it is important to first have a basic understanding of the procedure, how it works, and what kinds of results you can expect. Here are four things to know before undergoing CoolSculpting: 
1. What is CoolSculpting, and how does it work? 
CoolSculpting permanently destroys fat by cooling fat cells to a precise temperature that kills the cell, formally known as cryolipolysis. The fat cells are then flushed out of the body by way of the liver. While CoolSculpting is powerful and effective, it is safe and does not harm the surrounding tissue or muscle. CoolSculpting has been approved by the FDA as a medical treatment and continues to be one of the most widely sought-after procedures in the nation. Some of the most common areas that are treated with CoolSculpting include:
Abdomen
Buttocks
Arms
Neck
2. CoolSculpting is not a weight loss tool.
CoolSculpting is certainly capable of producing beautiful results, but it is important that patients have realistic expectations about the procedure. Ideal candidates for CoolSculpting are at or near their goal weight, with less than 30 pounds to lose, and are seeking a solution for stubborn areas of subcutaneous fat, or fat that is just underneath the skin. CoolSculpting does not target visceral fat, or fat deep within the body that surrounds the organs. CoolSculpting is designed to reduce the number of fat cells in a particular area, resulting in a more contoured, sculpted, smooth physique. Patients can generally expect to lose about 20-25% of the fat in each area that is treated. For patients with a larger amount of fat to lose, CoolSculpting may not be ideal. During your initial consultation, one of the knowledgeable technicians at Pacific Skin and Cosmetic Dermatology San Francisco & Marin will thoroughly evaluate your case and be able to determine if CoolSculpting, or possibly another treatment, would be most effective for you.
3. The results from CoolSculpting are permanent, but you can still gain weight after your treatment.
CoolSculpting permanently destroys fat cells with its revolutionary cryolipolysis technology. Once a fat cell is dead, it is gone forever. However, the surrounding fat cells can still change in size, swelling with weight gain or shrinking with weight loss. For this reason, it is essential that patients maintain a healthy diet and exercise regimen even after CoolSculpting in order to maintain their results. It is also recommended that women be done having children before undergoing CoolSculpting, as the weight fluctuation associated with pregnancy can compromise their results.
4. You may need more than one CoolSculpting treatment session.
After fat cells are destroyed during CoolSculpting, it takes the body a while to process and pass the material. This means that your initial results may not be visible for a few weeks after your treatment. Most patients begin to see changes 2-4 weeks after their initial CoolSculpting session. In general, patients can achieve their goals with a single CoolSculpting session, but some men and women may require more than one treatment in order to lose their desired amount of fat. 
Once you have made the decision to pursue fat loss treatment with CoolSculpting, the real excitement begins! Call the convenient office of Pacific Skin and Cosmetic Dermatology San Francisco & Marin to schedule your consultation today, and learn more about how CoolSculpting can help you fine tune your physique, fit more comfortably into your clothes, and boost your confidence!