Redness Reduction*
Procedure Details
This patient received three IPL/NdYag treatments with about 5 weeks in-between sessions.
More
Facial Vein Reduction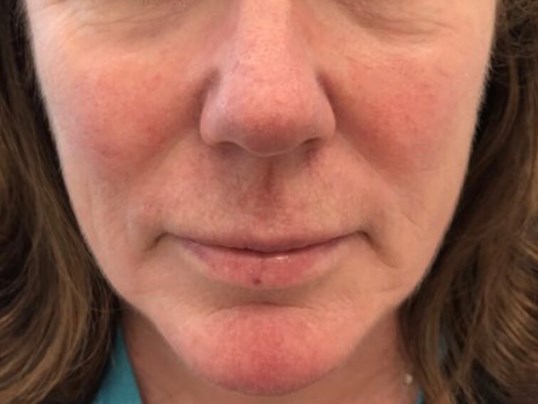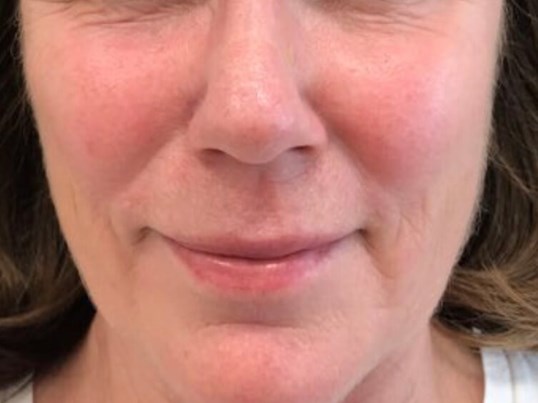 Treatment with three sessions of IPL and NdYag for vein reduction on the nose, cheeks, and chin. More
Pre-procedure treatment for redness of the face may vary from patient to patient, depending on skin type and age. A majority of the patients do not numb before recieving a laser treatment for redness. The entire procedure can take anywhere from 10-30 minutes depending on the size of the area to be treated. There is possibility of mild bruising post-procedure as a result of the vessels being targeted by the laser. These small bruises can last 3-7 days post procedure. Please speak to your provider on what to expect before and after the procedure.
Location