Erase Facial Hyper-Pigmentation
Procedure Details
Our patient is glowing after her Clear and Brilliant laser treatment and using an assortment of topical products to erase her facial hyper-pigmentation.
More
Hyperpigmenation Removal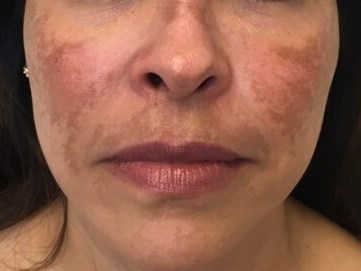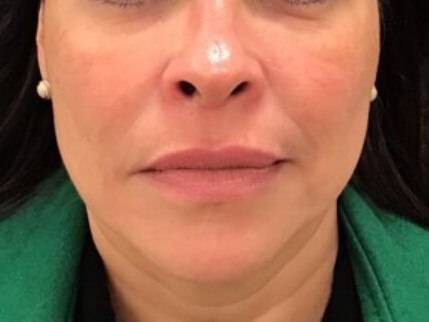 This lovely patient, sought treatment for melasma (hyperpigmented patches in her forehead, cheeks, and nose). Patient was treated using Clear and Brilliant laser treatment and other topicals such as Skin Medica Lytera 2.0, Skinceuticals discoloration defens, and Obagi blender. More
Our Clear and Brilliant patients normally numb before the procedure for about 10-30 minutes prior to the treatment. This time is factored into the appointment time. Depending on the amount of surface area covered, the treatment time may vary. After doing the laser procedure, we immediately apply topical vitamins and hydrating elements to enhance post-procedural results, then allow patients to cool down for about 10 more minutes. In most cases, there is mild post procedural redness for 5-8 hours followed by a textural change in the skin for the next 2-3 days. Some patients may find that they peel for a few days post procedure, though this varies by skin type and age. Please speak to your provider on what to expect before and after the procedure.
Location