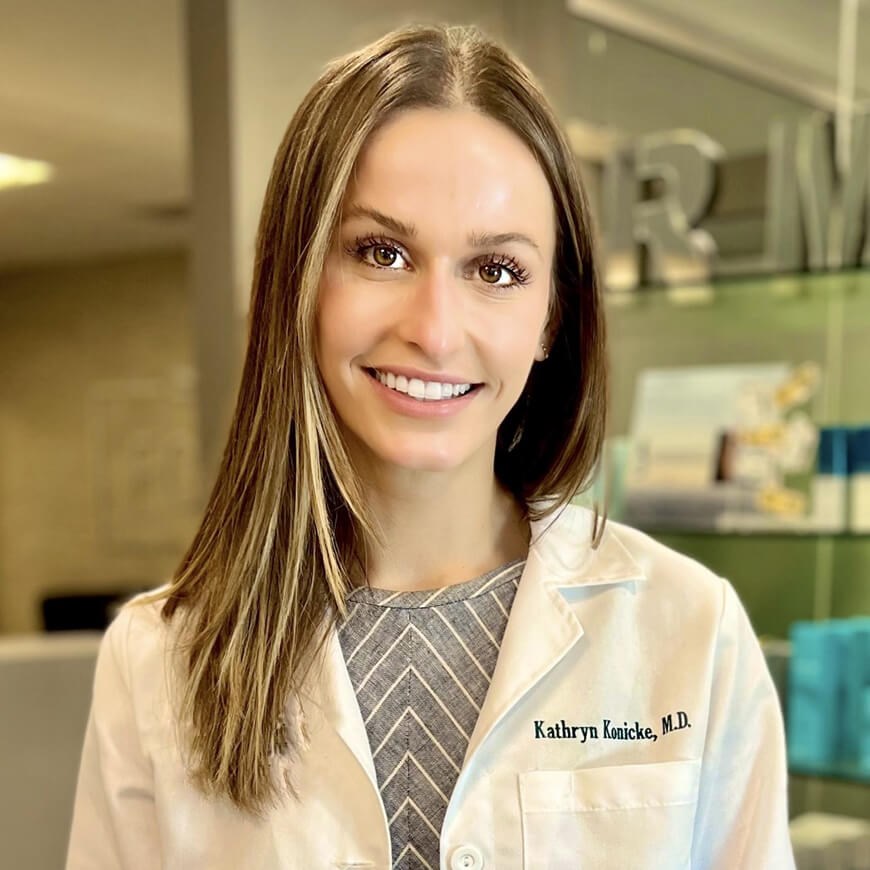 Kathryn Konicke, MD is a board-certified medical and cosmetic dermatologist. She graduated with high distinction from University of Wisconsin with degrees in economics and biology. She was awarded the prestigious V. Duane Rath Merit Scholarship to attend Medical College of Wisconsin for her medical doctorate. She completed her medical internship at Mount Sinai Beth Israel in New York City, and then returned to Medical College of Wisconsin for her dermatology residency training. She served as chief of aesthetics during her final year. Dr. Konicke has published in multiple peer-reviewed journals and presented at conferences across the country.
Dr. Konicke emphasizes a holistic approach to improving and maintaining the health and beauty of her patients' skin. She believes in a personalized and natural approach to cosmetic dermatology to help patients feel like the best version of themselves. Dr. Konicke treats both adults and children of all ages and specializes in acne, eczema, rosacea, psoriasis, and skin cancer detection and prevention. In her free time, she enjoys travel, keeping active with running, hiking, and yoga, and spending time with her husband and goldendoodle Yoshi.
Dr. Konicke is accepting patients starting November 21st, 2022. Please call the office to schedule.